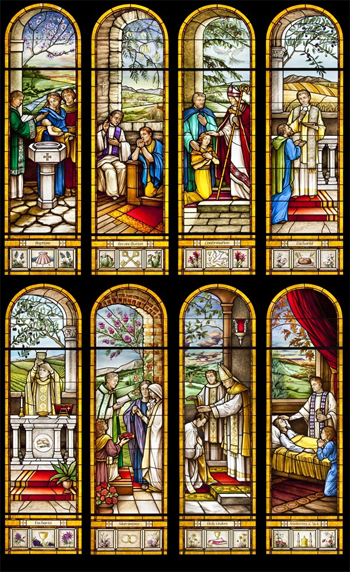 SACRAMENT OF BAPTISM
First & Third Sunday of the month at 12:45 PM – Parents, please call Parish Office to begin preparation for Baptism.
SACRAMENT OF RECONCILIATION
Saturday 3:30 to 4:30 P.M.
Wednesday 6:30 to 7:30 P.M. and by appointment.
SACRAMENT OF THE SICK
Please keep us informed, that we might minister to those who are ill at home, in the hospital or nursing home.
SACRAMENT OF MARRIAGE
Couples planning marriage, please contact parish priest, at least six months prior to the intended date to begin preparations.
COMMUNION CALLS
Our Eucharistic Ministers will gladly bring Eucharist to those unable to attend Mass regularly because of sickness or infirmities. Please call the Parish Office to make arrangements.