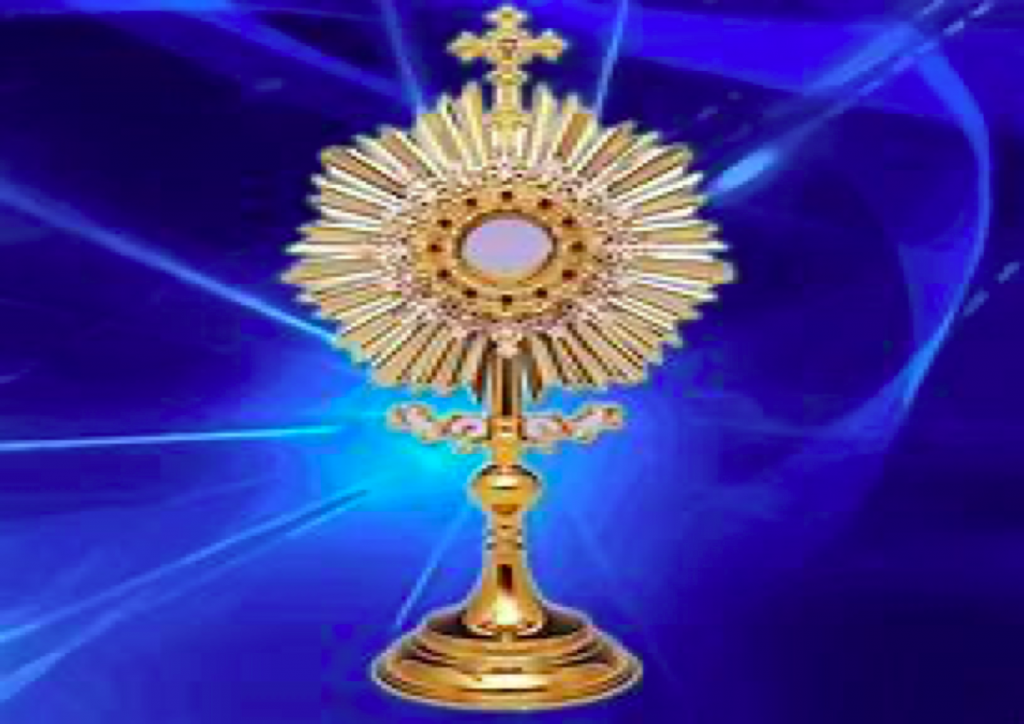 Visit and Pray
at the Church Window Facing the Mary Garden Out Back
Join Our Parish in Setting Aside These Special Times of Day
To Be Together in Prayer and the Spirit during this difficult time:
St. Gen's Family Prayer Times:
12 Noon-12:30 pm
3 pm-3:30 pm
7 pm-7:30 pm
Pray the Rosary..Pray a Novena…Let us Pray
…For the Sick and Struggling…for our Families and Students….for our Deceased…For a coronavirus cure…for Archbishop Perez, for our priests and deacons and Sisters…for our  Parish…for our Doctors and Nurses and Health Care Aides…for business owners and employees…For an end to this crisis…for our community, nation and world and all its leaders.
Together, We Pray…Together, in Prayer, we Find Strength.
Thank you and God Bless you All. Spread the Word !